Meet the Stay At Home Pet Services Team!
BONNIE – Overnight/ Daytime Care
Bonnie, owner and operator since 2003, falls in love with every animal and treats them as if they were her own children. She has 4 sons and 6 grandchildren, so this was a natural "next step" for her on her life journey. A designer by trade, she finds the beauty and value in all of life. Bonnie sees this as the perfect way for her to contribute to the world.
---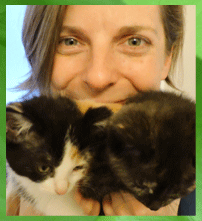 ABBY – Overnight/ Daytime Care
Abby, finds satisfaction in developing relationships with the animals she cares for as well as their parents. Abby hails from Chicago where she also cared for pets. She is an actress by trade, and has used her acting expertise & experience to educate children in the theatre arts. Abby finds great pleasure in caring for your little ones.
---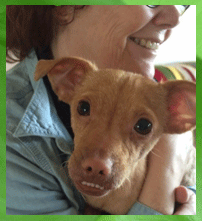 KATE – Overnight/ Daytime Care
Our Office Manager in charge of overnight scheduling, is Down to earth & fabulous; has been pet sitting for eleven years following her previous career in Field Occupational Therapy. She fosters dogs for 3 Sisters Pet Rescue and is especially passionate about caring for senior & special needs dogs & cats.
---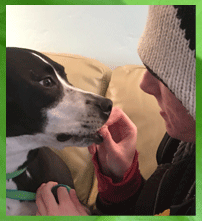 CAMDEN – Daytime Care
Camden grew up taking care of dogs, cats, fish, mice, hamsters, horses, and even lived with a cockatiel for a while! As pet parent to a dog with special dietary needs, Camden understands that your pets are part of your family and that they deserve the best care possible. Camden is very detail oriented and reliable. She will be sure to care for your pets exactly as you instruct.
---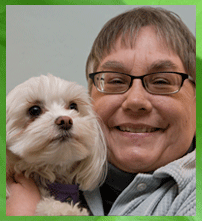 LEISA – Overnight/ Daytime Care
Leisa loves the companionship, personalities, & unconditional love of the animals she cares for. They bring a smile to her face & tug at her heart strings! She loves walking or watching your pets run & play. Leisa enjoys interacting with them & having conversations. At times they talk back!
---
MARY – Overnight Care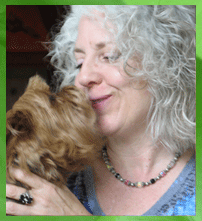 Mary has been pet sitting since 1997 & is passionate about caring for pets & their homes. She takes pride in providing care & insuring the safety & security of each pet. Being a Hypnotherapist by trade, she brings a real peacefulness to the homes she visits. Mary's heart is fed in the presence of animals.
---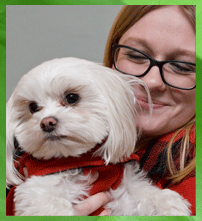 ROSE – Overnight/ Daytime Care
Rose is a self proclaimed 'crazy cat lady'. Her love and devotion to animals is apparent each time she is with them. No one is more diligent, dedicated nor dependable. Spending time at home with her kitties & taking pictures of them is one of her favorite things to do. She also loves dogs and would love one of her own. For now, she's fine loving everyone else's.
---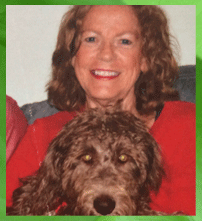 MARGUERITE – Daytime Care
Marguerite has a real hunger for learning about animals. She has solid knowledge about pets and has grown in knowledge through applying pet massage, her friendship with her veterinarian and being active in the Queen City Greyhound Rescue. She puts all her knowledge and experience together, wraps it in a big package of fun while being with your little furry kids.
---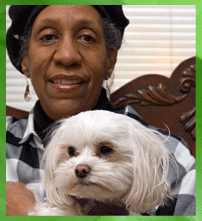 PHYLLIS – Overnight Care
Phyllis Foster is not only an excellent Massage Therapist, but a great lover of animals. Her very favorites are kitties. Phyllis' gentle manner brings a peaceful atmosphere into each home, and all whom she comes in contact with respond to it naturally.
---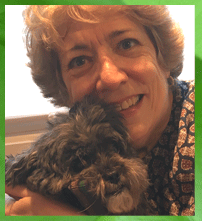 KATHY – Daytime Care
Kathy has always loved animals – ever since she was a kid it became her best wish to have a dog. Now she has a dog (adopted from a shelter) and a cat. They are definitely her family. Along with giving superb care to SAHPS's furry clients, Kathy works at a group home with developmentally disabled individuals who, also, love, love, love dogs!
---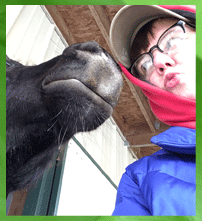 SANDY – Overnight/ Daytime Care
An Addiction Therapist by trade, Sandy is passionate about the wellness of all living beings. As a detail oriented person, she is super at following the instructions set out by each client. That and her loving nature have brought much to our team of excellent pet sitters.
---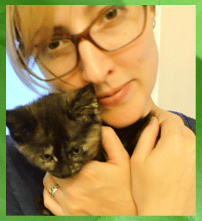 SARAH – Daytime Care
Sarah, currently attending UC Vet Tech curriculum, is clearly devoted to the care of all animals. She brings a steady calm demeanor to all she encounters. Besides having a passion for, and working with, animals, Sarah is an award winning writer. She published a book of narrative prose poems, Tough Skin, in 2010.
---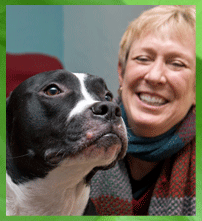 TAMMY – Overnight/ Daytime Care
Tammy grew up on a cattle farm with all of the pets a little girl dreams of: dogs, ducks and guinea pigs! One of her favorite professional adventures was spending 5 great years working at the League for Animal Welfare. Tammy is exceedingly responsible, reliable and, above all, trustworthy.
---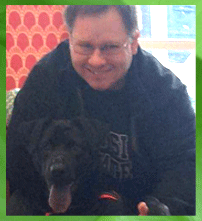 RICK – Overnight
It's clear the affinity Rick has for animals. His way with them is natural and immediate. He's had animals most of his life; growing up with up to 3 dogs at a time, most of whom were rescues. Now he has a lab mix named Hershey. Rick has experience caring for diabetic pets, so, has plenty of experience gently administering shots.